Early Freshmen Deadline
Early Freshmen Deadline
Interested in our Early Freshmen Scholarship Deadline?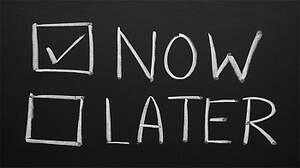 Are you ready to start applying for college?
Are you ready to start applying for scholarships?
Want to find out if you are eligible for a scholarship in December?
If you answered "yes" to these questions, our early deadline was made for you!
A select group of incoming freshmen will be awarded general freshmen scholarships early in our awarding process. Here's how you can be considered!
Apply for admission and turn in all required documents. (Must be admitted to be eligible.)
Apply for scholarships by completing the general freshmen scholarship application.
Do these things before December 1, 2020.
That's it!
Northeastern State University will award up to 25% of our general freshmen scholarship awards to qualified students in December. Awards included in this early process are: Collegiate, University, Valedictorian, Green & White, and Freshmen.
What happens if you don't meet the early deadline?
Don't worry! Our regular deadline is March 1, 2021. If you are not selected for an early award or miss the early deadline your application will still be considered in our regular process!